30.01.19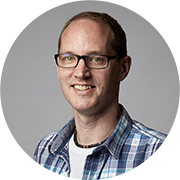 Steve Robbins
CTO
back to blog
Vegas baby! Our experience exhibiting at CES 2019
What we got up to exhibiting at CES 2019 in Las Vegas.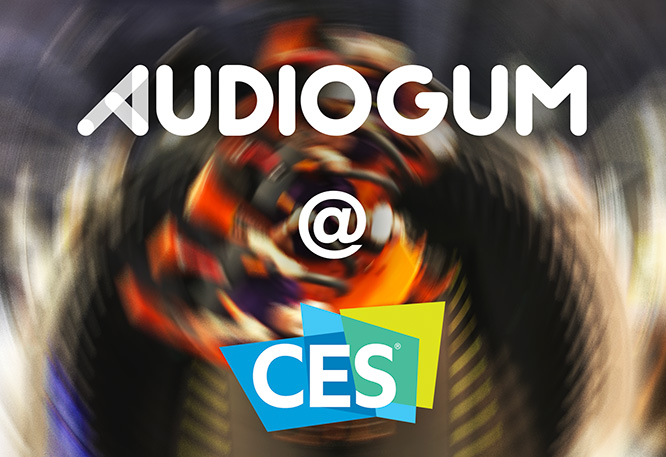 After a busy 2018, we started 2019 on a high with a trip to Las Vegas to exhibit at CES. CES is one of the most important trade shows for consumer tech with over 180,000 attendees over the week. Following months of preparation, and hard work developing new demos for our stand, the day had finally arrived and six of us were heading to Vegas.
On set-up day we were off to an early start with a 7am delivery of our material for the stand. After several hours hard slog from the team and contractors the stand was looking great – it was time for a well-earned beer and a rest.
Audiogum's booth at #CES2019 is all set, so come on over and say hi, we're at booth 22063 in LVCC South Hall 1. #AI #SmartTech #SmartHome #SmartSpeaker #Automotive #Wearables pic.twitter.com/TeofutA8Zl

— Audiogum (@AudiogumUk) January 8, 2019
During the remaining four days, we split ourselves - three or four of us went out around Vegas meeting with partners and interested parties, while the rest of the team stayed on the stand or took a look around the show floors.
Our sales team had lined up over thirty meetings for the week, so those of us out at meetings spent most of our time in traffic jams or walking between the different venues that CES operates in. After attending last year, we had learned to allow plenty of time for travel between meetings so had planned with this in mind.
On the stand, the bright design and neon sign drew interest from passers by - some folk just picked up swag, whilst others stayed for a chat and a look around at our demos. One of our visitors early in the week was tech strategist Seth Resler who interviewed a couple of us for his CES for Radio podcast.
Join the Audiogum team at #CES2019 to find out how our technology can help #SmartTech businesses create amazing user experiences for their connected devices at booth 22063 in
LVCC South Hall 1.#AI #SmartHome #SmartSpeaker #Automotive #Wearables pic.twitter.com/PwWtVwiUT3

— Audiogum (@AudiogumUk) January 9, 2019
We also received a visit from some of our partners, the Libratone team, who stopped by to say hi and see their Zipp 2 speaker that we were demoing. Then a few people working with Plen Robotics who were interested to see the Plen Cube we had on the stand.
We made sure we had enough of us at the show to allow some time for looking around. We saw a whole range of unusual and crazy things - smart toilets, Alexa powered taps, people-carrying drones, walking and talking robots, quantum computers and a VR roller coaster! We also saw loads of gadgets with the latest innovations in from 1,000s of companies that we're already adding to our wishlists.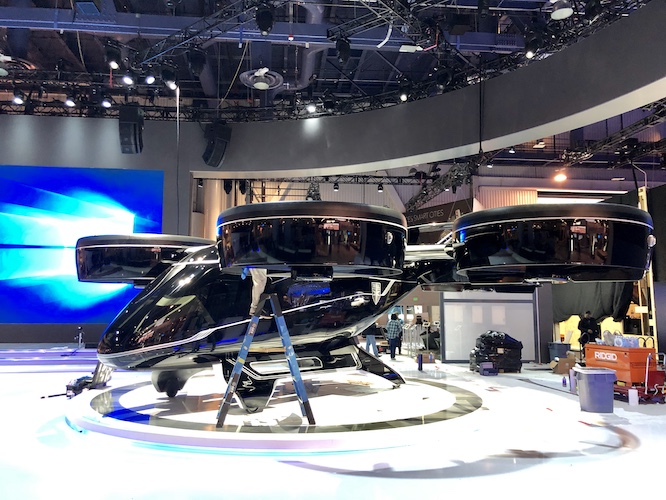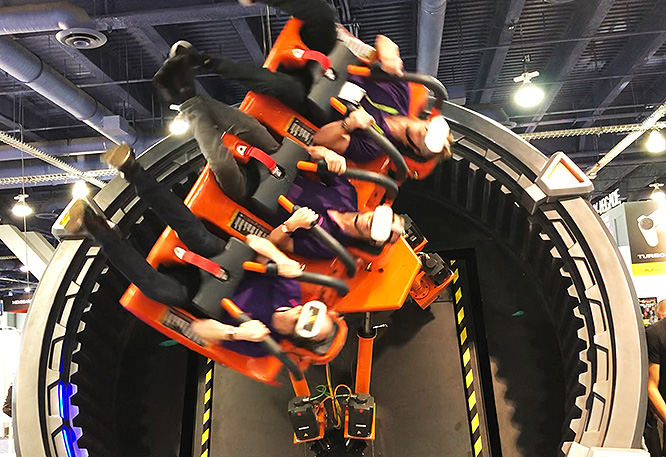 All in all, we had an incredibly busy week talking with loads of fascinating people, showing what Audiogum can do and seeing so many amazing sights at the show. After all that, we were exhausted and glad to head home!
If you'd like to know more about our software and the solutions we showcased at CES please get in touch.